¡¡
TOKO Technology attends the 7th China-Japan-ROK Business Summit
Premier Li Keqiang addressed the 7th China-Japan-Republic of Korea (ROK) Business Summit in Chengdu, Southwest China's Sichuan province, with ROK President Moon Jae-in and Japanese Prime Minister Shinzo Abe, on Dec 24.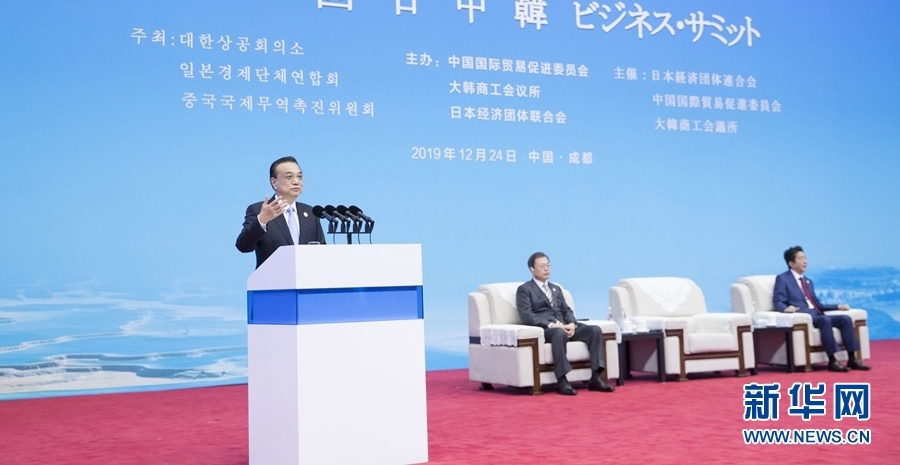 Chinese Premier Li Keqiang addressed at 7th China-Japan-ROK Business Summit
This year marks the 20th anniversary of the China-Japan-ROK cooperation, the Premier said, adding that over the past 20 years, pragmatic cooperation among the three countries have progressed against the complex international situation, which corresponds with the trilateral common interests and people's well-being.
China, Japan, and ROK should work hand in glove, further consolidate political mutual trust, expand pragmatic cooperation, jointly face challenges, and contribute to regional and global prosperity and stability.
The three sides should jointly enhance the regional economic integration. Being unswerving supporters of the Regional Comprehensive Economic Partnership (RCEP), the three countries should carry out the consensus reached last month in Bangkok and ensure the signing of a formal agreement in 2020.
The three sides should also help promote negotiations on establishing the China-Japan-ROK free trade area, and safeguard multilateralism and free trade, said Premier Li.
He called for creating new growth drivers in the modern service industry, saying that China has a huge and upgrading market, of which the needs for elderly care, nursery and healthcare services are increasing.
China is opening up further in the finance sector. The restrictions on foreign ownership of securities, futures, fund and life insurance companies will be lifted earlier than previously planned. It will help the three countries jointly deal with challenges such as aging problems, hygiene and healthcare, and financial stability, as well as help complement each other's needs and share advantages with the goal to prosper together, Premier Li said.
Based on the overall opening-up of the manufacturing industry, China will accelerate steps to open the service industry, enable wholly foreign-funded enterprises to enter more sectors and create a fairer, more transparent and predictable investment environment, the Premier said.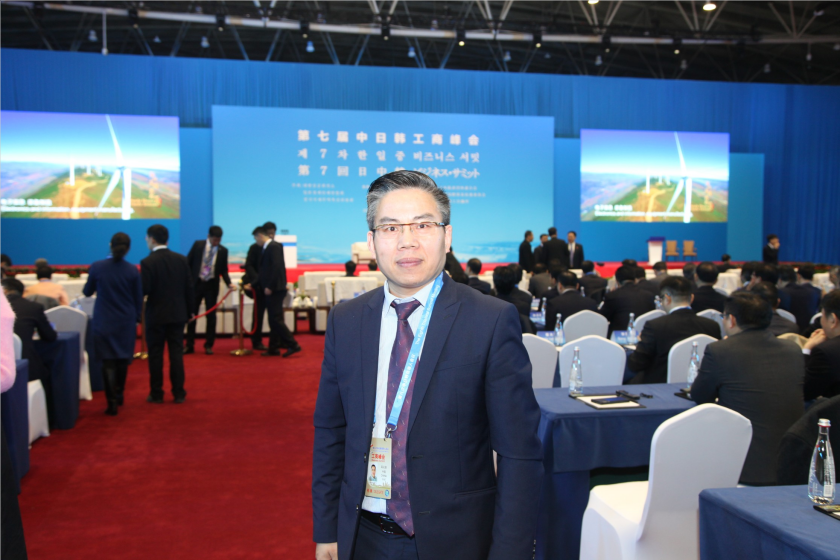 Mr.William WU, attends the China-Japan-ROK Business Summit
China is committed to opening-up, and the door of opening-up will only open wider, said Premier Li, adding that China is dedicated to creating a market-oriented and internationalized business environment under the rule of law, and will treat enterprises with all types of ownership equally, and combat any intellectual property infringements.
China is willing to tap into complementary advantages with ROK and Japan, increase cooperation based on market laws to gain more common benefits, he said, adding that China welcomes enterprises from the two countries to seize more business opportunities in China's opening-up, achieving mutual benefits and win-win results.
Leaders from ROK and Japan spoke highly of China's reform and opening-up, saying that active participation by the two countries' enterprises in China's opening-up has brought win-win results. The three parties should give play to their complementary advantages, and jointly face challenges.
They said that ROK and Japan are willing to safeguard free trade, lower trade barriers, and create a fair and predictable business environment for enterprises from the three countries. The three sides should also work together to complete the signing of RCEP as soon as possible, and promote negotiations on the China-Japan-ROK free trade area.
The two countries' leaders also called for seizing the opportunities of the fourth industrial revolution, conducting innovation and technological cooperation in the digital economy and artificial intelligence, linking development strategies, and achieving regional peace and prosperity.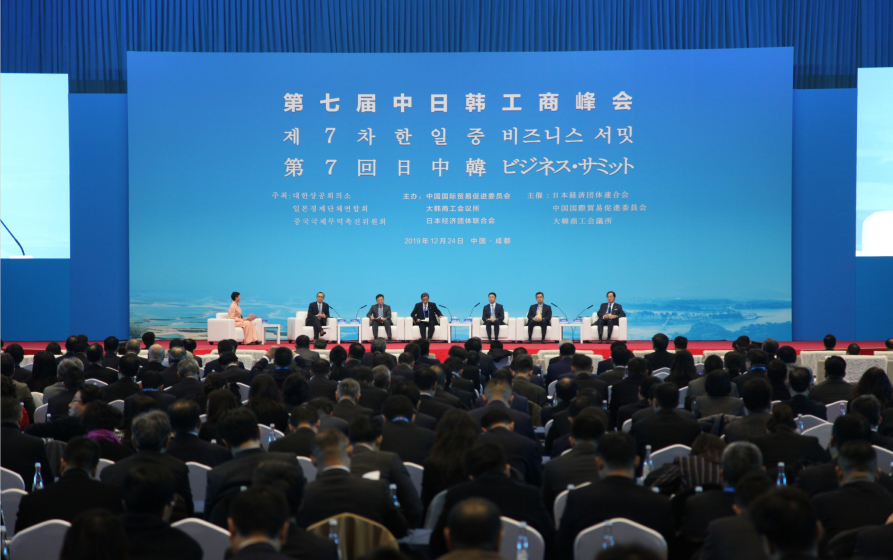 The 7th China-Japan-ROK Business Summit Meeting
About 800 people from business circles and governments of the three countries attended the summit. Mr.William Wu Yitian, from TOKO Group Ltd, as SMEs representative invite to attend the China-Japan-ROK business summit. (watching related CCTV video report from here or http://www.cctvplus.com/news/20191224/8130845.shtml)
Notes to Editors
more news about us is coming....